Back to Blogs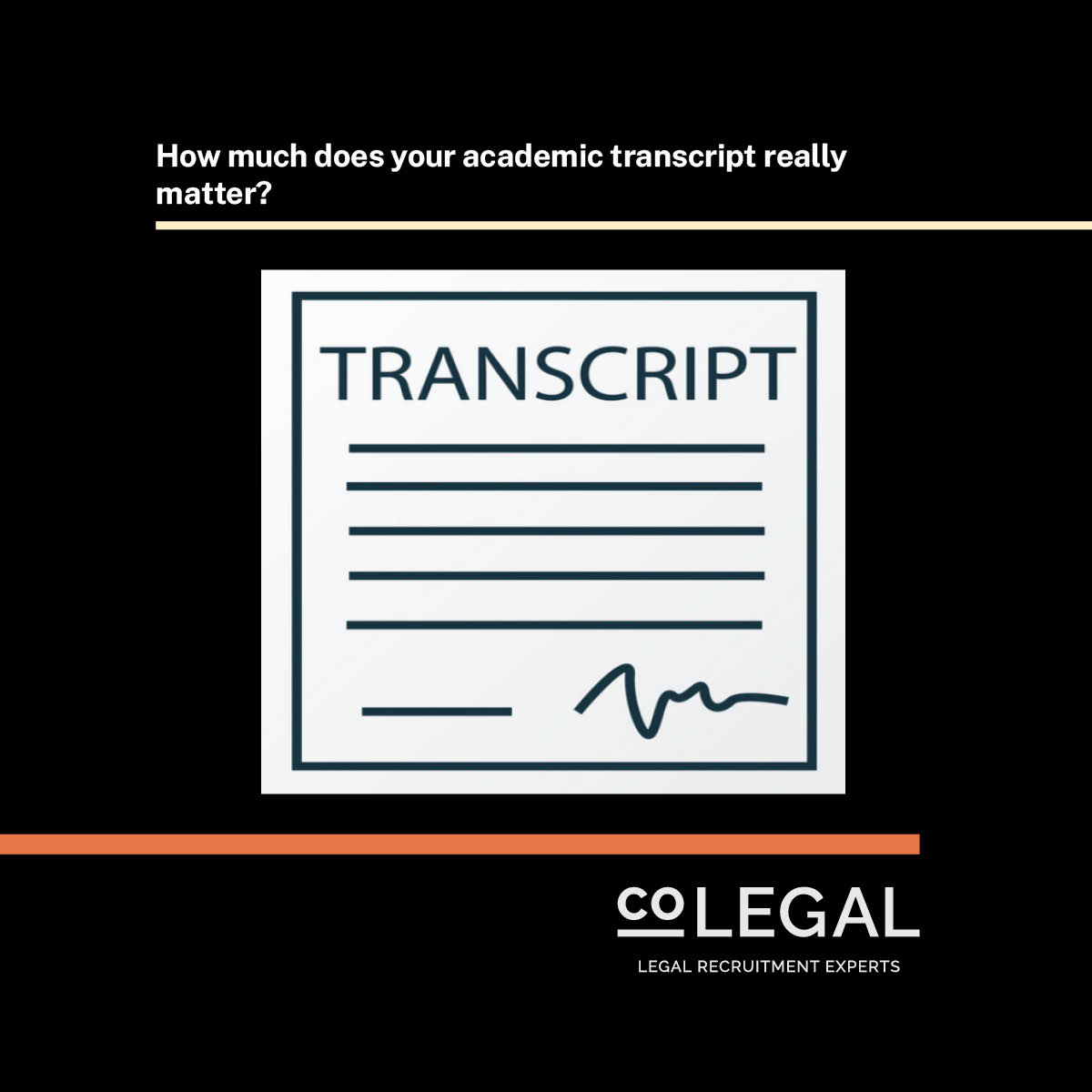 ​How much does your academic transcript really matter for a career in law?
The Legal sector tends to be unique in that a disproportionate amount of weight is placed on your academic transcript, with its importance lingering for an extended period of time compared to most other sectors. As specialist legal recruiters more often than not we are required to supply academic transcripts for our candidates when presenting them to a client, and commonly see this as the deciding factor as to a candidate receiving an interview or not, or in deciding between two well matched candidates.
This is especially apparent in the New Zealand legal market; when comparing to larger overseas firms (e.g. Australia), the threshold to get into NZ firms is higher. This indicates that perhaps NZ is outdated in the significance placed on academic performance. We see this regularly play out in the market through candidates transitioning from boutique NZ firms to top tier firms overseas, while not even being able to get an interview at a larger NZ firm.
As to be expected, transcripts do hold significant value for graduate or Junior Lawyers. With little to no work history a transcript indicates to employers that you have applied yourself at university and is a signal of academic intellect. It is the first, and very crucial, step to securing an interview for a Graduate or Junior Solicitor role. From there, personality and culture fit will come into the equation, but without a strong transcript it can be a challenge to even get through to the interview stage. As a Graduate or Junior Lawyer, where you don't have a B average or higher, or have a failed mark our advice is to seek out legal work / law clerking / legal administration experience which can act as a steppingstone to a permanent position, this will be a huge advantage to you when applying for roles.
For intermediate level lawyers, your grades will hold some importance but where you work and the type of work you've been gaining exposure to will provide more weight over lower grades.
So, when do academic transcripts become less relevant or even irrelevant? Generally speaking, the academic transcript will increasingly hold less weight the more experience you gain, particularly once at the 7+ year PQE level.
In our opinion, once you have established a working history of 10+ years, the academic record shouldn't really be relevant as by this stage, you would typically have an established work history, track record of performance and experience combined with references which are a much more accurate way to assess how someone will perform in a new role.
Occasionally providing a transcript can be a box ticking exercise for firms, but right up into senior levels of the profession (yes, we have even been asked to provide the academic transcript for partner and Special Counsel level candidates), we experience transcripts having an impact on candidates' ​application. For senior candidates being asked to provide their academic record, it can sometimes put them off an opportunity based on not understanding why it is a relevant consideration.
So, what do you do if your transcript is less than ideal? Working closely with one of CoLegals specialist legal recruiters we can help you take control of the narrative around your results and help flesh out the bigger picture for employers. Sometimes a 'bad' grade or 'bad' semester is the result of a life event, someone being sick in the family, work commitments whilst studying, or a high workload. Knowing this context will help us explain to the employer the reasons around the grade ensuring they focus on recent achievements and successes.
Follow our LinkedIn page for more insights.